Getting to Know Your Lawyer
Getting to Know Your Attorney
Fierce Representation & Compassionate Support When You Need It Most
Now that you have chosen the Law Offices of Delitala to handle your personal injury or workers' compensation claim, we want to help you understand what you can expect to happen next. Attorney D. Sunny Delitala is here to ensure you are not taken advantage of by the other side's attorney or insurance company. As the founder of the Law Offices of Delitala, Attorney Delitala is committed to fighting for the compensation that the law entitles you to. She is not afraid to go to court, when necessary, and work diligently to protect your rights and best interests. From your initial consultation through the conclusion of your case, Attorney Delitala offers the expert guidance and support you need and deserve.
What to Expect Next
At the Law Offices of Delitala, we understand that the legal process is difficult to navigate, which is why we are here to help. When we join forces with you, we advocate for you, tell your story, and protect your right to compensation. Your story is important to us.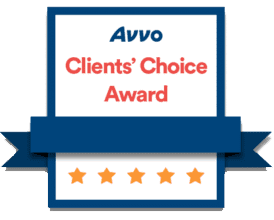 ​
Below is a basic step-by-step breakdown of what you can expect to happen:
Case Review: Attorney D. Sunny Delitala concludes that your case is viable.
Fee Agreement: You sign a fee agreement to make the attorney-client relationship official.
Claim Investigation: Attorney Delitala works closely with you to collect all necessary details about your case, your medical records, and medical bills.
Discovery Phase: Each party investigates the other side's legal claims and defenses in order to prepare for court. This process can take between six months and a year.
Negotiation: Can happen at any point in case but usually at maximum medical improvement (MMI). Attorney Delitala does her best to get what her clients want and what the law entitles them too. NO settlement decision is made without Client's prior authorization.
Mediation and Negotiation: Both parties (lawyers and clients included) will meet with a third party mediator to attempt to resolve the case. If negotiations are successful, both parties agree on a settlement and the case is concluded. If negotiations are unsuccessful, the case will go to trial. Mediation is available in personal injury cases.
Trial: A date is scheduled for your trial. Trials often last between one day and one week. If resolution cannot be reached, then the case proceeds to trial before a Judge or jury. WC claims are not entitled to jury trials; and therefore, a trial is held only before a Judge.
For any questions regarding the legal process you are about to embark on, please do not hesitate to call the Law Offices of Delitala at (888) 676-0125. We can also be reached online.
COMMITTED TO YOU
YOUR WEll Being & Results COME FIRST
Thank you and your team for everything.

"Thank you and your team for everything. Attorney Delitala and Shayna are amazing, caring, and compassionate towards her clients. They kept me updated during the whole process, made every step smooth and reassuring. Don't fight your battles alone, let an ex"

When the time came she thoroughly guided me through the process and swiftly settled my claim. Thank you Sunny!

"

Sunny and her amazing staff are an invaluable gift that came at my lowest moment. I was suffering from a severe work injury and was so stressed from working with the claims adjuster. I called the Law offices of Delitala

"

Thanks for all your teams help and support.

"Sunny represented me very well, she is a true Law Professional. Delitala Law Firm will STAND UP for your rights, even when you're ready to quit. Thanks for all your teams help and support."

The entire process was so seamless.

"I am so happy that I chose Sunny Delitala as my attorney for my workers comp claim. She put my mind at ease from the beginning. The entire process was so seamless. She was always attentive to my concerns and replied to me in a timely manner. I was very ple"

If I can help one person dealing with a WC claim to reach out to her and see how great she is, then I did my job!

"While speaking with Sunny, I almost forgot I was speaking with an attorney because she was not only patient and listened to every word I have to say, but she also took the time to educate me on the process and walk me through step by step."
We'll Come to You

We understand the challenges you may face and will work diligently to protect your rights and secure the compensation needed to recover, and most importantly, move forward. Serving Thousand Oaks, Conejo Valley, Palm Springs, Riverside County, the Inland Empire, and surrounding areas.

You Matter

We treat clients with sincerity, respect, and dignity. Our firm serves as your mouthpiece throughout your case, ensuring that your voice is heard and your injuries are accounted for. We're here for you.

We Work Directly with You

We provide guidance every step of the way, putting our experience on your side, so you can come out on the other side of a life-changing event. With our help, you may be able to see a brighter, happier future.

We Answer & Invite All Questions

We are all about helping people through tough times by giving them the tools they need to understand their legal options. This is our firm's primary mission and it motivates us day in and day out.
Get Started With A Free COnsultation