Thousand Oaks Car Accident Attorney
Representing victims of Car Accidents in Thousand Oaks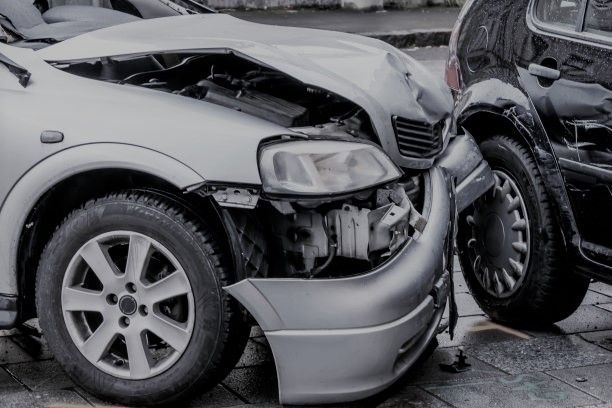 It is estimated that more than 3 million people are injured in car accidents across the U.S. every year. Accidents occur at any time, in any condition, and for all sorts of reasons. Even when you and your passengers are obeying all the rules of the road, a car accident can still take place.
Times like that are exactly what we are here for here at Law Offices of Delitala. If you are looking for a car accident attorney in Thousand Oaks that you can rely on, then you have come to the right place. With nearly a decade of legal experience, we know exactly what to do to assure your success.
---
Injured in a car accident? Our Thousand Oaks car accident lawyers are here to help. Contact us today by calling (888) 644-3621 to schedule a free consultation!
---
California Car Accident FAQs
What Should I Do if I'm Injured in a Car Accident in california?
If you or a loved one has been hurt in a car accident, you should:
Take photos of the accident scene.
Take photos of your property damages.
Take photos of the vehicle(s) that struck you.
Take photos of your injuries.
Call the police and file a police report.
Obtain the other driver's insurance information.
Seek medical treatment right away.
Call Law Offices of Delitala to discuss whether or not you have a case.
How much time do I have to report my car accident?
California Vehicle Code 20008 requires motorists who have been involved in an accident to report any accidents resulting in injury or death to the California Highway Patrol within 24 hours of the accident occurring. If a patrol officer does not appear on the scene to take a written report, it is your responsibility to make the report yourself.
What should I not say to my insurance company after my accident
While it is important to notify your insurance company shortly after your accident, it is also important that you refrain from the following:
Admitting fault in the accident
Stating that you are not injured (until you have been evaluated by a medical professional)
Making guesses or estimates regarding what happened or the amount of damage done
Accepting any initial offers or settlements
Letting the insurance company know if you do not have a lawyer representing you (some insurance companies will take this as a sign that they do not need to take your case seriously)
Do I really need to hire a car accident lawyer?
If you have been injured in your accident it is important to consider the amount of time and work that will need to go into your case. Rather than take time away from your recovery, oftentimes it can be helpful to have a skilled car accident attorney in Thousand Oaks to represent you.
A trained car accident lawyer will also be prepared to find the best possible outcome from your case to ensure that you receive the compensation you deserve.
What is the car accident statute of limitations for California?
According to California Code of Civil Procedure section 335.1, if you wish to file a car accident lawsuit against the responsible party, you need to file your claim within 2 years of the date of your accident. If you don't, the defendant can request to have the case dismissed.
Pay careful attention to these deadlines when deciding whether or not to pursue legal action. You don't want to decide too late that the insurance company hasn't offered you a fair settlement.
What are California's auto insurance requirements?
All California drivers are required to carry a minimum liability insurance in the event that you cause an accident (California Insurance Code §11580.1b). The minimum coverage required is $15,000 for the injury or death of a single individual, $30,000 for the injury or death of more than one individual, and $5,000 for property damage.
File a Claim with Help from our Thousand Oaks car accident lawyers
At the Law Offices of Delitala, our Conejo Valley car accident lawyer D. Sunny Delitala is dedicated to helping our clients obtain the compensation they need to get them back on their feet after a car accident.
Our firm is dedicated to helping you get a monetary award for your medical bills, lost wages, and pain and suffering. Attorney Delitala is not afraid to stand up to large insurance companies and negligent parties in or out of court.

---
For a free initial consultation with a dedicated Thousand Oaks car accident lawyer, please call (888) 644-3621. We serve clients in Thousand Oaks, Conejo Park, and Palm Springs.
---
CommitTed to You
Your results & Well-Being Come First
My expectations were surpassed

"The professional and yet friendly counsel was refreshing. Her experience with workers comp cases gave me confidence in her understanding of my own. My execrations were surpassed."

Thank you for your support Sunny

"

Law Office did a great job serving us. Thank you for your support Sunny, you were very kind to listen to our concerns.

"

Sunny and her associates were considerate and understood my situation

"I was injured in October and was getting the runaround. Sunny and her associates were considerate and understood my situation. Sunny was very precise, gave a step-by-step description of what would be done, and pushed when it was needed. She understood my needs and she stepped up for me and beyond. My case was settled within 4 months. I am very satisfied with the outcome."

Compassionate, Understanding, and Genuinely Have Your Best Interest at Heart

"The Law Offices of Delitala, Inc are a professional team who are dedicated to helping you get the medical help and compensation you need. They are compassionate, understanding, and genuinely have your best interest at heart. Sunny Delitala and her team will work hard and diligently for you and your needs and will fight for what is right. I recommend them with 5 stars. Thank You so much Sunny and Family!"

Passionate and Conscientious...

"Passionate and Conscientious..."