Guidance from Our Thousand Oaks Firm
As founder of the Law Offices of Delitala, Attorney D. Sunny Delitala started her law firm to help as many people as possible who are being taken advantage of by insurance companies. With 14 years of experience in the practice, she is a seasoned advocate for her clients, carrying critical knowledge needed to represent and defend each case.
Utilizing her expansive knowledge from prior work with insurance disputes, Attorney Delitala works diligently to show the insurance company her client is not just another personal injury or workers' compensation claim, but that they are also a person. A person who was injured and deserves the compensation the law entitles them.
Attorney Delitala is familiar and not afraid to go to court when necessary. Her motivation, education, knowledge, skills, and trial experience allow her to obtain the best results for each client. She is dedicated to her efforts and works tirelessly to make sure justice is served in each and every case.
Highlights
1st chaired 24 jury trials in 2 years
Law and motion experience
Persuaded Michigan COA to reverse and remand for reinstatement of the charges
Earned over $700,000.00 in settlements in less than 6 months
Education & Licensure
Federal Civil Court, 2019
California State Bar, 2017
Michigan State Bar, 2007
Thomas M. Cooley (now Western Michigan University Cooley Law School), Juris Doctorate with a focus in Litigation, 2007
University of South Carolina, B.A. in English and Literature, 2003
Experience
Law Offices of Delitala - 2016-Present
Workers' Compensation and Personal Injury
Law Offices of Kevin Cortright, APC - 2015-2016
Workers' Compensation and Personal Injury
Johnson Attorneys Group - 2011-2015
Plaintiff Personal Injury
Baumstark and Vincent, PLLC - 2010
Attorney - Bankruptcy and Criminal Defense
Assistant Prosecutor, Eaton County, Michigan - 2008-2010
Attorney - Misdemeanors, Felonies, Child Abuse/Neglect, Sexual Assault
1st chaired 24 jury trials in 2 years with 22 guilty verdicts and 2 nonguilty verdicts
Misdemeanor and felony pre-trial conferences, sentences, motion hearings, and jury trials
Awards
National Moot Court Team - Best Petitioner Brief (out of 118 teams)
Intra-School Moot Court - Top Oral Advocate
Intra-School Moot Court - Certificate of Merit
Law Office Management - Certificate of Merit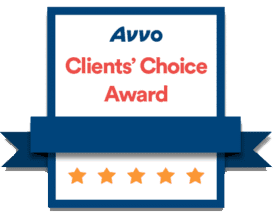 COMMITTED TO YOU
YOUR WEll Being & Results COME FIRST
Best Workers Comp Lawyer

"I would highly recommend choosing Sunny Delitala as your lawyer."

Thank you and your team for everything.

"Thank you and your team for everything. Attorney Delitala and Shayna are amazing, caring, and compassionate towards her clients. They kept me updated during the whole process, made every step smooth and reassuring. Don't fight your battles alone, let an ex"

When the time came she thoroughly guided me through the process and swiftly settled my claim. Thank you Sunny!

"

Sunny and her amazing staff are an invaluable gift that came at my lowest moment. I was suffering from a severe work injury and was so stressed from working with the claims adjuster. I called the Law offices of Delitala

"

Thanks for all your teams help and support.

"Sunny represented me very well, she is a true Law Professional. Delitala Law Firm will STAND UP for your rights, even when you're ready to quit. Thanks for all your teams help and support."

The entire process was so seamless.

"I am so happy that I chose Sunny Delitala as my attorney for my workers comp claim. She put my mind at ease from the beginning. The entire process was so seamless. She was always attentive to my concerns and replied to me in a timely manner. I was very ple"
We'll Come to You

We understand the challenges you may face and will work diligently to protect your rights and secure the compensation needed to recover, and most importantly, move forward. Serving Thousand Oaks, Conejo Valley, Palm Springs, Riverside County, the Inland Empire, and surrounding areas.

You Matter

We treat clients with sincerity, respect, and dignity. Our firm serves as your mouthpiece throughout your case, ensuring that your voice is heard and your injuries are accounted for. We're here for you.

We Work Directly with You

We provide guidance every step of the way, putting our experience on your side, so you can come out on the other side of a life-changing event. With our help, you may be able to see a brighter, happier future.

We Answer & Invite All Questions

We are all about helping people through tough times by giving them the tools they need to understand their legal options. This is our firm's primary mission and it motivates us day in and day out.
Get Started With A Free COnsultation