Thousand Oaks Workers' Compensation Lawyer
Contact Our Thousand Oaks Attorney for Guidance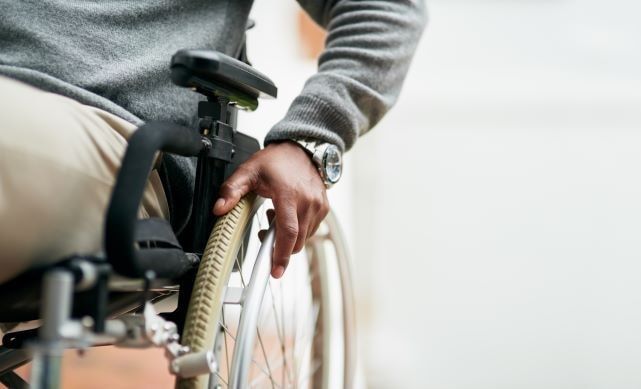 Under California's Workers' Compensation Act, you may be entitled to monetary compensation and medical treatment if you have been injured while working. If you need assistance filing a workers' compensation claim or have had your claim denied, our firm can help. We have handled numerous workers' compensation claims for clients throughout Thousand Oaks, Conejo Park, and Palm Springs.
What to Do If You Are Injured at Work
The term "work-related injuries" does not only refer to injuries that occurred at your workplace or your office building. In some cases, work-related injuries can be slips/falls, motor vehicle accidents, chronic conditions caused by your work duties and/or work environment, injuries sustained while at a job site or on your way to a different work location etc.
To make sure you are preserving your rights to the workers' comp benefits you're entitled to, you should:
Immediately report the injury to your manager, supervisor or superior. Once reported, your employer, manager, supervisor, or superior should provide you with a DWC-1 form to report your injury in writing.
Demand and obtain copies of anything and everything that you fill out or complete related to you reporting a work-related injury.
Obtain medical treatment. Do not wait for your employer to provide medical treatment to you. Do not listen to your employer if they say you cannot obtain medical treatment. If you need to see a doctor, do so immediately.
Inform the treatment provider of your injury being related to work. Tell the doctor or treatment provider how the injury occurred or how you think it occurred and that you were working when the injury occurred. Oftentimes, your initial report of the injury to a treatment provider can have an impact on your case and your rights.
Call an attorney to discuss your injury and to discuss your rights. Remember that the workers' compensation insurance company's client is the employer, not you, so you'll need someone on your side who can fight for the full and fair compensation you deserve.
Workers' Compensation Benefits in California:
According to the State of California Department of Industrial Relations, if you qualify for workers' compensation benefits you may be eligible to receive compensation for the following:
Medical care to aid in your recovery
Temporary disability benefits if your injury prevented you from working during your recovery
Permanent disability benefits if you are not able to make a full recovery from your injuries
Supplemental job displacement benefits if your injury requires you to receive training or skill enhancement if you are unable to return to work at the same position
Death benefits paid to your family if you were to die as a result of your injuries or illness
Unfortunately, rightful workers' compensation claims are often denied. If you are experiencing difficulties receiving the benefits you are entitled to, reach out to the Law Offices of Delitala, Inc. as soon as possible for skilled legal representation. We offer completely confidential, no-obligation consultations. You will have the opportunity to speak directly with an attorney about your claim.
Call our offices at (888) 676-0125 or email us today get started with a FREE initial consultation to learn more about how our legal team can assist with your workers' compensation claim.
Hear From People We've Helped
I was having issues with my workman's comp adjuster so my husband convinced me to look into hiring an Attorney. I read lot of reviews of local Attorneys in my area but Sunny's were by far the best. From day one she was hands on and answered any question and concerns I had with the Workman's comp process. She ultimately negotiated a substantial settlement for me. I couldn't be happier with the court one of my case.
-